Rise and Shine
At this time, our consumer choices are having a significant impact on our future and Cafe Solar® presents a bright opportunity. It allows consumers to transform an everyday action—drinking coffee—into a powerful act of positive change.
A first-of-its-kind coffee, Cafe Solar® is solar-dried using innovative renewable energy technology. It emerges from a progressive program that is protecting thousands of hectares of tropical forest and making social waves by putting women in important leadership positions. It's grown using a new system of agriculture that has been proven to support the greatest biodiversity; and it's traded within a simplified supply chain that adds economic value for everyone.
Essentially, the goal of Cafe Solar® is to better coffee by giving consumers a better option.

A Coffee Unlike Any Other
Cafe Solar® coffee embodies a unique quality that results from efforts to improve each stage of the coffee's production.
Processing
It is the first coffee to be processed using 100 per cent clean, renewable energy from solar panels. These panels power an extremely efficient, commercial-size dryer; which operates at ideal times and temperatures (ensuring uniform drying), and the entire process is subject to careful quality control.
Agriculture
Cafe Solar® is grown using a new system of agriculture, called Integrated Open Canopy (IOC), which protects tropical forests and creates rich, biodiverse forest habitat around coffee farms. Certified Organic (grown without the use of chemicals), Cafe Solar® makes use of organic fertilizer derived from coffee pulp. This coffee pulp, which often goes to waste, is a natural by-product of coffee processing that is now recycled in order to fertilize Cafe Solar® coffee.
Trade
Cafe Solar® is a certified Fair Trade coffee. It is sourced directly from the co-operative and represents an exclusive and licensed offering, which links the grower to the consumer. The goal of this type of trade is to achieve a more transparent, economically sustainable exchange of goods.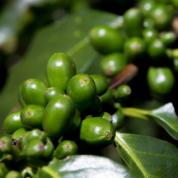 Origin: Subirana, Yoro, Honduras
The Cup: Perfectly balanced between full body and pleasing acidity; this coffee is exceptionally smooth. Toasted caramel aromas combined with a sweet syrupy texture contribute to a lasting finish.
Elevation: 1100-1600m
SCAA Rating: 85


An Exchange in Which Everyone Benefits
The Cafe Solar® program is founded on the belief that the best coffee is one that benefits each and every hand it passes through. Built on two decades of hard work, Cafe Solar® strives to improve each link in its supply chain; starting with the way in which the coffee is grown and processed, and ending in how it is traded, roasted and consumed.
Pioneering Solar-Dried Coffee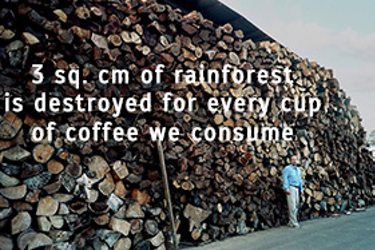 Much of typical coffee processing is energy intensive and fuelled by burning wood from tropical forests. In fact, roughly 3 sq. cm of rainforest is destroyed for each cup of coffee we consume (due to conventional coffee drying methods).
To address this problem, Cafe Solar® is pioneering solar-dried coffee. It's the first coffee to be processed using 100 per cent clean, renewable energy from solar panels. The completely off-grid technology was designed and engineered by non-profit Mesoamerican Development Institute (MDI), and is now managed and operated by the women-run farmer organization, Co-operativa COMISUYL, in Honduras.
Protecting Tropical Forest
Taking an innovative approach to forest protection, MDI and COMISUYL are now co-managing Pico Pijol National Park in Yoro Honduras with the Honduran Forest Service and surrounding municipalities.
Together, they've implemented a new system for farming coffee, called Integrated Open Canopy (IOC), which benefits cloud forest surrounding coffee farms and allows them to map out corridors of protected forest area to support maximum biodiversity. Regenerating forest areas around the coffee farms help maintain watersheds while IOC increases yields over shade coffee.
Trading Direct and Serving it Fresh
Cafe Solar® is traded directly and ethically by MDI's Cafe Solar Alliance Partners. Cafe Solar® is stored and shipped in bags with hermetic liners in order to preserve quality and prevent the absorption of moisture and subsequent development of mold and ochratoxin.
This exchange is completed by a freshness policy that directly benefits consumers. All roasted coffee orders of Cafe Solar® are guaranteed fresh-roasted by one of our partner roasters, and come stamped with the roast date on the bag. This freshness factor allows consumers to get the best flavour and the most health benefits from their daily brew.
The Coffee Team
Divided by Borders, United by Coffee
Cafe Solar is the product of three essential links joining together and collaborating to improve coffee for everyone:
1. Cooperativa COMISUYL
A progressive women-managed collective of small coffee farmers,; the only female-managed coffee co-op in Honduras.
2. Mesoamerican Development Institute (MDI)
A non-profit providing coffee farmers with solar processing technology, helping them reduce costs and restore natural environments.
3. Merchants of Green Coffee (MGC)
A soulful coffee supplier sourcing and selling high-quality coffees in order to support sustainable coffee initiatives.